Discover What GDPR Can Do for Your Print Shop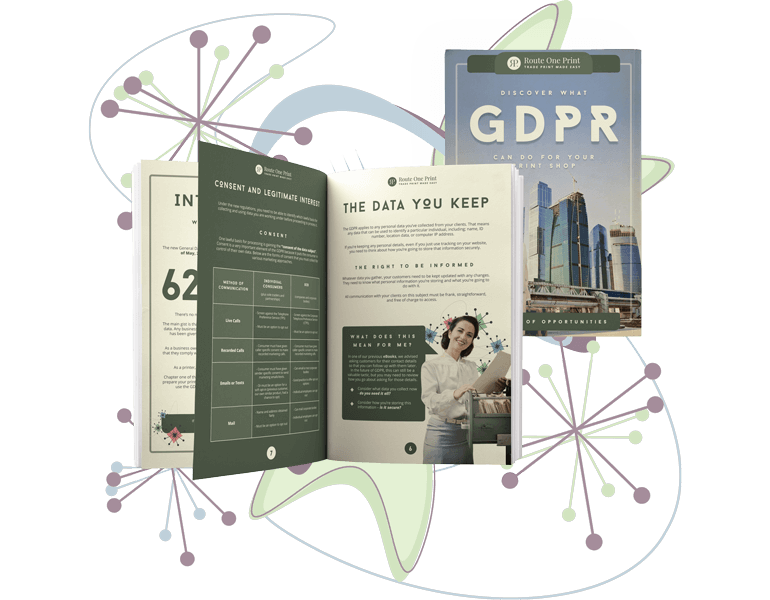 GDPR is coming, chaps! It's time to prepare yourself and your print shop for the changes to come. Luckily, our nifty little eBook is just what you need to guide you through the whole process. Discover what changes you need to make in order to comply with the new regulations and avoid a nasty fine. Plus, find out how GDPR could launch new opportunities for success for you and your print shop!
Download your copy today and...
Understand the changes that are being made to data protection
Discover what GDPR means to you, specifically
Receive checklists on how to prepare your print shop
Learn how GDPR can position you for success