8 Logo Design Tips for Designers
---
Finding fresh angles to approach the saturated market of logo design is essential for graphic designers to keep producing original work. Sometimes, taking a step back and re-evaluating your design process is the best way to keep the spark in your creativity. 
1)      Establish your own logo design process
Whether you've been designing logos for years or you're just testing the waters with new projects, setting up or rethinking your design process can give you new ways to tackle your work. How do you approach each client? Do you go in with the same set of questions? Even if you've been in the logo design game for a while, thoroughly researching the current trends and competition from a set plan can only help make more informative decisions. An established design process that works for you will ensure you don't rush through planning and miss any opportunities.
2)      Start on paper
It's incredibly tempting to skip the paper stage when faced with tight deadlines, especially if you're an experienced logo designer. Putting time into sketching through ideas first will give you so much more freedom to experiment and open doors to new ideas. Taking photos or scans of the paper to upload digitally can save time drawing graphically. Show your preliminary sketches to your client to gauge their interest in different ideas to save heaps of time before you start building the logo on your computer.
Dryicons
3)      Vector Graphics
It's a well-known fact that Photoshop is primarily built for bitmap graphics, which is why designers should stay well away when creating logos. The pixels inherent in JPEG, BMP and GIF formats (raster images) are unpredictable when you shrink or blow them up big. Your client's logo will want to be as clear on a giant billboard as it is on a business card, so it's advisable to begin in Illustrator to avoid pixilation. 
Since vector graphics are built with mathematical shapes & formulas, they are perfect for logo design which can be used on all formats; be it print & web. Mastering the pen tool to create straight and curved lines that can be arranged to create shapes is a great way of brainstorming and playing around with ideas.
The industry example of how vector shapes can define the aesthetics of a logo to make a pleasing and well-designed shape is the Twitter Bird.
DesignHack
As the iconic logo proves, arranging circles can ease the drawing of curves and lines to make cleaner and crisper shapes. Creating column grids in Illustrator can also help align your shapes with your typography.
4)      Don't let colour define the logo
Smashing Magazine
Whilst colour can be iconic and the best way to recognise a brand, relying on it alone to define the logo is a classic mistake. Your client might want to cram every colour they have into the logo, but designers must be insistent that the image must work in greyscale too. Use white space or black lines to shape the design instead.
When you do inject colour into the design, the blend tool in Illustrator will help you figure out a colour scheme that fits your client's brand. You can also try integrating Adobe's Kuler app to view and use colour pallets.
5)      Try the Golden Triangle
Some call it a 'graphic design myth', whilst others treat it as a bible to base the positioning of their work. Whatever your opinion, it can't hurt to experiment with a few logo designs to see if it works for you.
Based on the Fibonacci sequence, in design the Golden Ratio is made by drawing a rectangle, and creating a square within that rectangle that's lengths are the same as the short length of the original, large rectangle. Keep at this, and you'll create a template which some designers deem as the Golden Ratio of design (1:161).
CreativeBloq
Here's how you can translate this into your logo design:
Behance
6)      Original Typefaces
If you can draw original typefaces, take advantage of this skill. Clients may be willing to pay more for a designer who can provide them with a totally original typeface based logo. If typography isn't your strong point then tweak a font to create an element of originality - you can easily adjust the typeface by adding curves or edges to the ends of letters for an added flair.
Alan Wardle from Creative Bloq showed how by adding slight angles to his font at the ends and dots of the lettering he created an oriental feel to his logo.
Creative Bloq
7)      Don't be afraid of inconsistency.
Joshua Johnson from Design Shack highlights how eBay "ruined" their logo when the adopted the sans-serif and Google-eqsue flat design, stripping it of its personality.
The old logo encapsulated the wackiness of eBay; you can buy anything in all shapes and sizes, and the logo told the brand's story with its inconsistencies.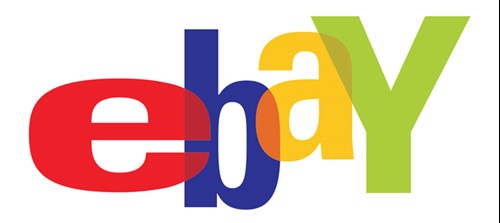 ebay
8)      Importing from Illustrator to Photoshop
Sometimes you'll have to import your raster work from Illustrator to Photoshop for certain effects and layering. Do this by simply saving your files as transparent background layered PSD file in Illustrator to add your effects in Photoshop.
---