How to Set Up Artwork for Kraft
---
Do you have customers looking for something a little bit different? Something that isn't quite so generic? If so, you may well be getting hounded for print on Kraft. This popular stock has got people excited at the chance to create something with more alternative vibe to it.
As one of our new speciality stocks, we'd like to clarify a few points with you about what printing on Kraft means for you and your artwork.
What is Kraft?
To put it simply, Kraft is a recycled, uncoated, brown stock. You'll have seen it around before; as paper bags, parcel wrap and the like. At 280gsm, though, the Kraft stock we offer is much more rigid and is a great choice for business cards and greetings cards.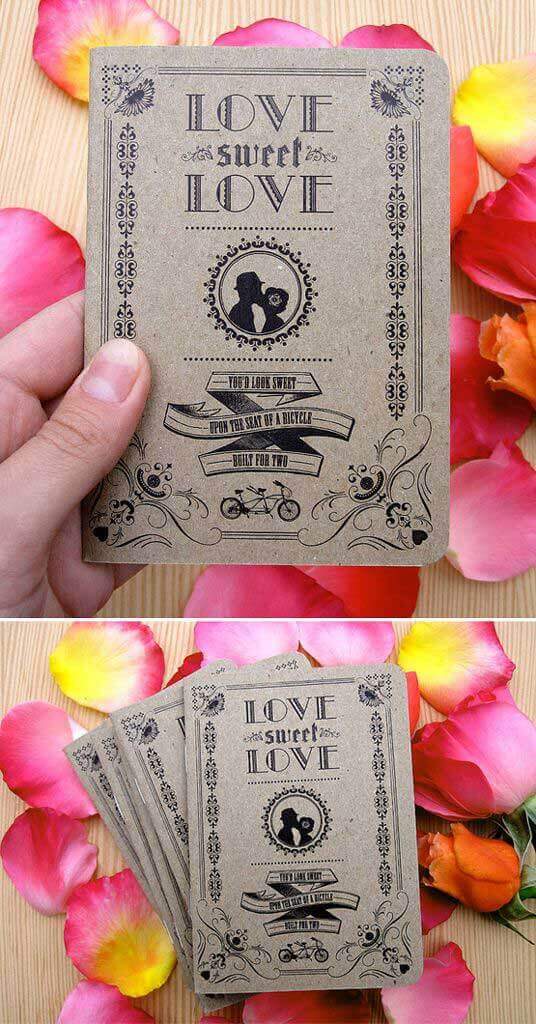 Kraft is known for its traditional feel. Being uncoated, it isn't as refined and polished as other modern stocks and its brown colouring adds to a feeling of being old-fashioned. As such, Kraft is a great choice for artwork imitating a vintage style.
It's also a fantastic match for any company with eco-friendly policies. Being recycled and unbleached, Kraft is a very natural stock and this comes across to anyone who picks it up. Choose Kraft if your client wants to be seen as organic and authentic.
Artwork Considerations
Unlike printing on white stocks, your artwork won't come out exactly as you see it on your screen. With Kraft being a brown card, your colours will be affected so it's good to bare a few things in mind.
Firstly, white won't work. We do not use white ink in our factory so cannot produce white design elements. Anything left white in your artwork will, instead, come out as the earthy brown colour of the stock itself.
On the other hand, black works very well, creating a strong contrast between your design and the card. Having a simple, bold design in black builds on that vintage feeling that the stock already has.
Colours will work. However, we suggest one of two approaches to colour on Kraft. If you're wanting the vintage look, go for light colours that will become slightly muted when printed on brown paper. Alternatively, if you want to modernise Kraft a little, go for blocks of bright, vibrant colours.
Viewing Proofs
Here at Route 1 Print, we will always provide you with a proof so that you can check your order is all fine before sending it to print. Like we said before, though, artwork for Kraft won't come out like you see on your screen so that makes giving you a proof a little trickier.
To combat this, we will give your proof a brown background. We simply replace your background with a coloured one to show you how your artwork will look on brown card. Unfortunately, we cannot show how your coloured elements will be affected but we hope this gives you a good idea.
In order for us to be able to do this, we must receive your file in PDF format, not JPEG. Our artwork team will be in touch if you send us JPEG files and will ask if you can resend it as a PDF. We want you to have the best information possible on how your artwork will turn out before sending it to print.
Get a feel for our Kraft stock in person by requesting one of our free sample packs. You'll also get to see what other creative stocks we have on offer – read our blog to find out more about them, What are Creative Stocks and How Can You Use Them?
---