How to Sell Print: at Christmas
Marketing & Selling Print
---
We're feeling festive here at Route 1 Print and we want to fill our blogs with all things Christmas! We will be injecting a little bit of print knowledge in though. Here, for example, you can discover how you can encourage people to set aside a little of their gift and decoration budget to spend on great quality print.
Be sure to check out our other posts in this blog series to learn about how to sell print to specific audiences. We have looked into selling print to local political parties, charities, and spots & leisure centres. You can find all of these and more in the Marketing & Selling Print section of our Reseller Hub.
Favourite Products
At this time of year (providing there are no surprise general elections, of course) the print industry is all about one thing – greetings cards.
Many designers will create a new range of artwork each year which will need printing before they head out to various Christmas craft fairs. Businesses will want a bespoke design for their company to send to top customers. And some individuals just want to create their own set for friends and family.
We offer greetings cards in a range of sizes and stocks so that your clients will always find something, whatever their needs.
Opportunities to Upsell
Luxury Stocks – If you can't treat yourself at Christmas, when can you? Make these cards extra special with a creative stock choice. Ice Gold is popular for festive prints as the sparkle can be like the frost on a winter morning. Kraft is another great choice. Its warm brown tones create a homely feel; perfect for Christmas.
Special Finishes – Another way clients can indulge themselves is through special finishes – special finishes like Spot UV. Push the boat out with this incredible finish and highlight festive elements of your client's artwork. The finished result will make sure that this card stands out on the mantelpiece.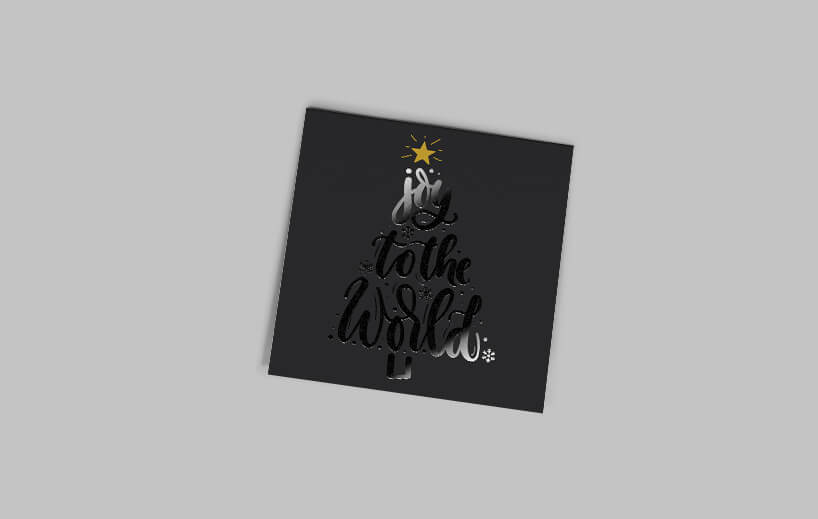 Other Products to Promote
Calendars and Wall Planners – The next big sellers this season are calendars and wall planners because Christmas celebrations are quickly followed by New Year's celebrations. Get your customers ready with a calendar for their office, or a branded calendar to pass on to their own clients. Wall planners are a great piece for direct mail campaigns because they fold flat for easy postage.
Diaries – On a similar vein, diaries are also popular right about now. Our recently launched diary range lets you quickly create bespoke cover artwork for your client while we take care of the inner pages for you. Our week-by-week view pages will automatically be added to your covers to create a neat and professional finished product.
Invites – Finally, don't forget to talk to your clients about invitations. Holiday season is peak party season. From corporate Christmas functions to fancy New Year balls, there's plenty going on. Help your clients make their event look like the place to be with a stunning invite.
After Christmas…
Always remember to follow up with clients after a purchase, especially if it's their first. Asking for feedback shows that you consider their needs to be important. It also opens up a dialogue in case there was something they weren't happy about and gives you a chance to correct it. Delivering a great service at all stages might mean that they consider you for their festive prints again next year!
While you're at it, take this opportunity to lead your client to other print products you can help them with. January is when a lot of businesses feel like refreshing their brand image – you could interest them in a brand new set of business stationery items.
Find all you need for the festive period in our Seasonal Collection. Be sure to give yourself a holiday too – see our tips on How to Ensure Your Business Keeps Going Over Christmas.
 
---